7 Proven Steps to the Best College Year Yet!
Reading Time:
4
minutes
Happy New Year (again) everyone! No doubt most if not all of you are already back in college like me. Starting a new college term can be as refreshing as it is overwhelming but here are 7 proven ways to set you up for success in this new academic term.
Reflect
First things first, reflect!
You may have had final examinations before the holiday season, and might have received your results already, or are still awaiting some of them. If you did well, congratulations. However, if you didn't do as well as you would have liked, or missed your personal goal, the best thing not to do is beat yourself up over it. You should consider looking back at what worked well for you last term, and what didn't and apply changes where needed.
This applies to many areas of your life. Perhaps there was a major goal you planned to accomplish last year or a project you wanted to complete. Reflecting and recognizing what allowed you to succeed or miss out on success can be a great start to the new term.
Get Involved in College Activities/ Societies
Although it is important to attend your university classes and tutorials, the university is the time where you find yourself, and grow as a person. Some experiences and activities may appear daunting, but you shouldn't be scared to leap out of your comfort zone and try something new.
Joining clubs and societies in your college can expose you to different interests you may not have known of before, and if you don't like it, just quit. Don't feel obliged to stick it out if it's not your thing.
It's also a great way for you to meet others with similar interests at your college.
Mind, Body & Soul
To ensure you're all set to take on the academic year, make sure you remember to look after yourself by creating a good connection between your physical You, emotional You, and your spiritual You.
Your emotional-self can be improved by looking after your mental health, having positive thoughts and beliefs even when things may not go as planned, and allowing yourself to give and receive forgiveness.
It goes without saying that looking after your physical self can be managed by habits such as getting the right amount of sleep and exercise, while your spiritual-self requires you to explore, meditate and trust yourself.
Schedule Everything!
It goes without saying that you need a calendar for college. Working out your schedule for the semester in advance can save you a lot of stress and hassle. It will also make your life a lot easier when you go to check how much free time you have for social events, personal hobbies, and any other plans you may have.
Google Calendar is probably the best one there is, but feel free to use the Mac Calendar or other fancier apps if you're feeling boujee.
Be penny-wise!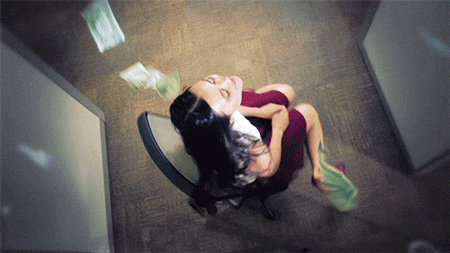 Ok, I'm not talking about finding means to get money off your friends, as that's not nice. However, you should keep an eye out for perks in your college that may be available to you. For example, go ahead and take a few pens from the Student Union Office, use the super-fast internet, avail of the free counseling/stress management/medical services on campus, and most importantly, free food! You're sure to find a society or organization with an event that has free food at some stage during the week.
Students also tend to get things cheaper than others, so you should make good use of this. Many tech stores and restaurants do great student discounts. Use them. Sure, we are already paying loads to the colleges.
Get a Mentor
Having an academic mentor can be quite useful in getting through college. They can be useful in helping you create networks within the college faculty, or with others in the same field as you.
College can be stressful at times, and just having someone in your corner to talk to about the highs and lows can make a huge difference. A mentor should be caring and will be willing to help you through your college years, and also with post-graduation plans/ guidance.
Live!
Lastly, remember to live your life to the fullest. I often hear from those who have graduated from college and are now working that your college years will be some of the best moments of your life.
Sure you'll lose friends, never be too sure of what you're doing at times (No one ever does, do they?), you'll probably embarrass yourself at some stage, and you will become one with your local pizza take out, but if you take one day at a time, you'll definitely survive it!

Featured image: School House Magazine
Ola is a medical student at The Royal College of Surgeons Ireland (RCSI).
Ola is a medical student at The Royal College of Surgeons Ireland (RCSI).